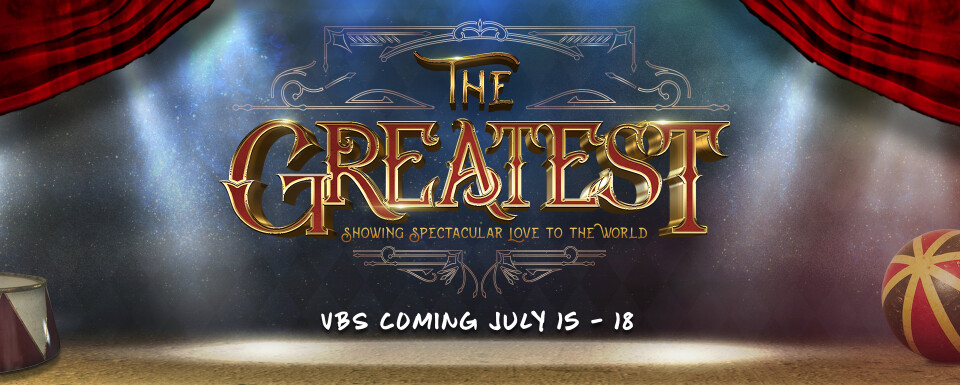 Monday, July 15, 2019 - Thursday, July 18, 2019
VBS 2019 is coming up fast! Mark your calendars now for July 15-18 as we raise the tents to invite "The Greatest - Showing Spectacular Love to the World" to town for an amazing week of worship, teaching, games, and fun. Get your popcorn ready for this highlight of the year, not only for the kids who participate, but also for the hundreds of volunteers who make it happen. Come each night from 6:00-8:30pm (doors open at 5:40pm) and find out what it means to truly love God and love others. Kids ages Pre-K (4 yrs old by Sept 1) through 6th grade can register for VBS.
ONLINE REGISTRATION FOR VBS IS CLOSED, BUT WALK-IN REGISTRATION IS AVAILABLE EVERY NIGHT!
Many volunteer roles are available for adult and student volunteers (Jr. High and up). VBS is always an amazing week of coming together to love hundreds of kids. Childcare is available for the children of volunteers younger than Pre-K.
ONLINE REGISTRATION FOR VOLUNTEERS IS CLOSED, BUT IF YOU WALK-IN, WE WILL STILL HAVE AN OPPORTUNITY FOR YOU TO JUMP IN!