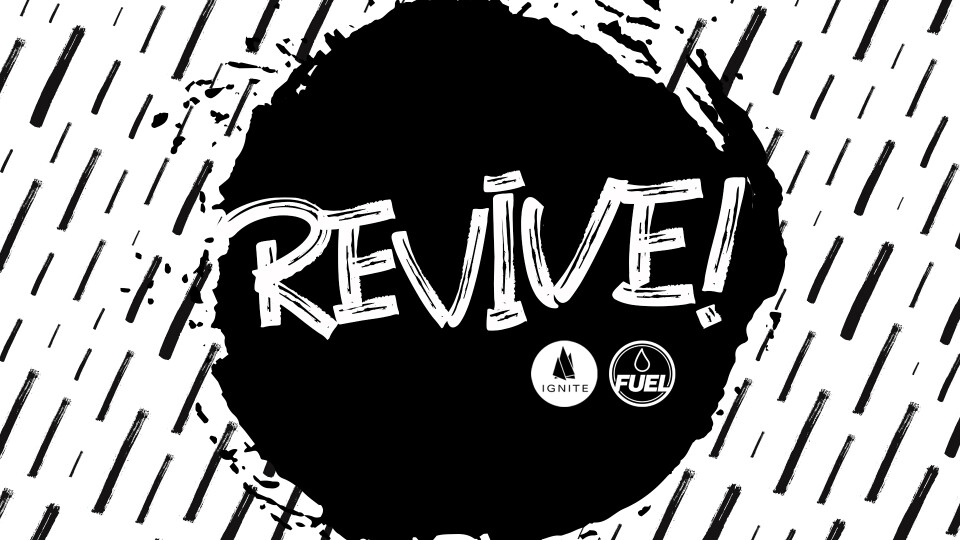 Friday, January 24, 2020, 3:30 PM - Sunday, January 26, 2020, 4:00 PM
Revive 2020 might be the best and greatest weekend of the entire year! Join us for some power times in worship to our perfect Savior as we walk through the book of Titus! We'll learn to cling to Jesus alone as we focus on truths like we find in Titus 3:5: "He saved us, not because of works done by us in righteousness, but according to his own mercy, by the washing of regeneration and renewal of the Holy Spirit…" Don't miss out on this fantastic opportunity to get pumped for 2020 as we exalt the Name of Jesus Christ together!
REGISTER TODAY FOR REVIVE 2020! (CASH/CHECK)
REGISTER TODAY FOR REVIVE 2020! (PAY ONLINE)
REGISTER TODAY FOR REVIVE 2020! (LEADERS)
.:Departure and Return
We will be meeting at Summit Point Church Friday, January 24th at 3:30pm. We will return to the church Sunday, January 26th around 4:00pm.
.:Cost
$170 if paid by January 8th, cost goes up to $205 on January 9th. Financial Assistance is available by filling out and turning in the financial assistance sheet that can be found on the Ignite page.
.:Activities
Recreational activities will include snow tubing (if there is snow!), ice skating, broomball, basketball, volleyball, rock climbing, and the giant swing.
.:Where we are staying
Covenant Harbor // Lake Geneva, WI
.:What to bring
Bible and a pen, toiletries (including soap and shampoo), medications, winter coat, a hat, gloves, and athletic clothes and shoes for basketball, volleyball, and rock climbing
.:Optional to bring
Snacks, spending money for snacks or souvenirs
.:What not to bring
Anything that will be a distraction or isolate you.
---

FORMS NEEDED:
2019-2020 Summit Point Participation Form
---

REGISTER TODAY FOR REVIVE 2020! (CASH/CHECK)
REGISTER TODAY FOR REVIVE 2020! (PAY ONLINE)
REGISTER TODAY FOR REVIVE 2020! (LEADERS)