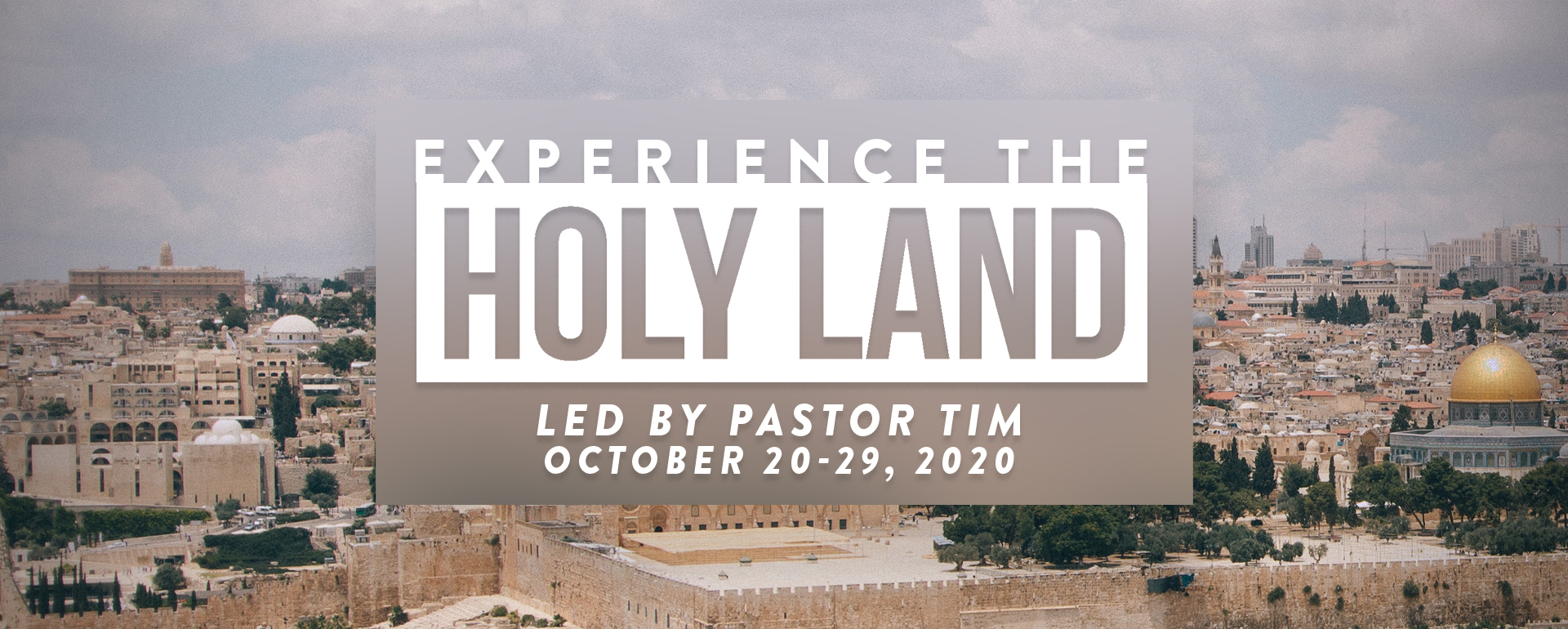 COVID-19 Update - Trip Cancelled
Sadly, due to the effects of COVID-19 on travel and the uncertainty of how events will play out into this Fall, we felt compelled to make the decision to cancel the trip.

We do hope to reschedule the trip when all travel has stabilized, and in the meantime, we hold all plans loosely. We look forward to traveling to the Holy Land with you, all in God's timing!
---

original Israel trip details
Summit Point is going to Israel! Join Pastor Tim and his wife Jonna, as we experience our living God in the Holy Land—October 20-29, 2020. This will be a dynamic, powerful, worshipful, and informative trip. We will explore Israel through the lens of yesterday, today, and tomorrow. Experiencing the Holy Land in all of its grandeur is a unique privilege. Seeing the Bible come to life is deeply inspiring. Worshiping your God in the Promised Land is truly life-altering.
Registration: Full
---

For Those Registered to Go to Israel
Dates: October 20-29, 2020
Cost: $4575 per person
includes travel, tips, taxes, breakfast, dinner, travel insurance
you probably want to plan on $500 more per person for lunches, drinks, snacks, or memorable souvenirs
Total Number Going: 54 person tour
DOWNLOAD DETAILED BROCHURE HERE


---

Frequently Asked Questions