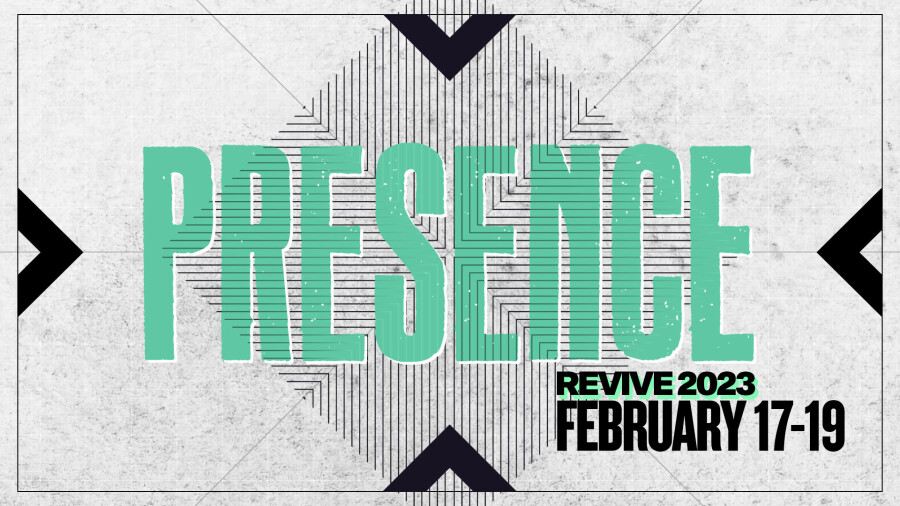 Revive is our annual winter retreat for all 7th-12 grade students. This year, our theme is Presence - Proximity Revealed. We will be spending time diving into the life of Joseph and seeing how God was present through every step of his life.

You will not want to miss this awesome time of community and worship!
---

.:Departure and Return: We will be meeting at Summit Friday, February 17th at 3:30pm. We will return to Summit Sunday, February 19th between 3:30pm and 4:00pm.
.:Cost: $198 (optional $45 more for Revive blanket)
.:Where We are Staying: Lake Geneva Camp in Wisconsin

.:What to Bring: Bible and a pen, sleeping bag or bedding, pillow, toiletries (including soap and shampoo), shower towel, medications, outdoor apparel (boots, gloves, coat, extra socks), gym shoes
.:Optional to Bring: Snacks, spending money (The registration fee covers all meals and activities. Students will only need money for shopping and snacks.)
.:Forms Needed: An Event Participation Form and Camp Waiver Form will need to be filled out for every student. Click Here for the Participation Form (Only has to be done once per student). Click Here for the Camp Waiver Form.

.:Payment Options: You can pay online with debit/credit card; Or, if you are planning to pay by cash/check, you can drop the payment off anytime leading up to the retreat.

.:Click Here For Financial Assistance

.:Add-On Option: Every year, we have a wearable that is given to each student as a physical reminder of our winter retreat. This year, every individual registered will receive a shirt and have the option to purchase the limited edition REVIVE 2023 travel blanket, pictured below, for $45 (original price $85!).