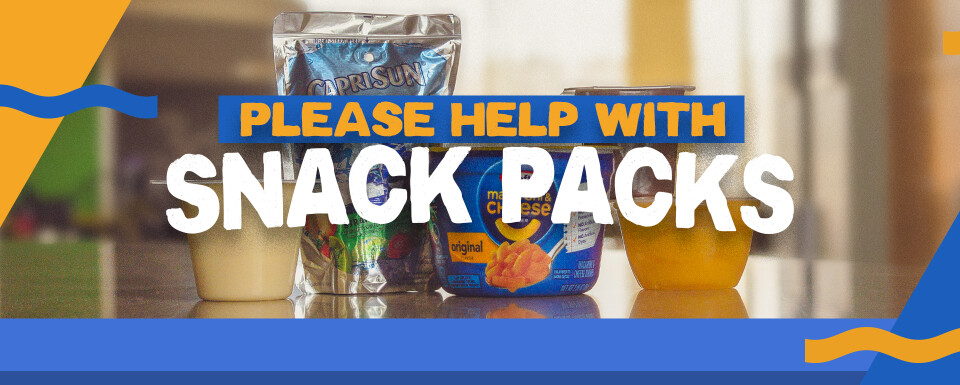 Sunday, February 09, 2020 - Sunday, February 16, 2020
Higher Ground and AWANA are partnering with a few local schools this school year to come alongside and provide over 100 students on the free or reduced lunch program with food at the end of the week. For many of these students, this could be the only meal they have for the weekend. With that said, we need to restock our shelves for this Spring Semester! We will be collecting food to provide meal items for these students.
When: Sunday, February 9th – Sunday, February 16th
Where: Drop off Sundays at the Welcome Center or in the Church Office during regular business hours
Food Items Needed:
Mac and Cheese
Juice boxes
Fruit Cups
Pudding and Jell-O cups (*Most Needed*)
Packets of oatmeal
Microwave popcorn

Please make sure everything is sealed and that the food does not expire within 6 months. Please no snacks containing nuts.
PRINTABLE LIST OF ITEMS NEEDED