IGNITE MEETS ON SUNDAYS 6:45PM - 8:45pM
EXTENDED HANG-OUT 8:45PM - 9:30PM
Ignite seeks to partner with parents to lead students to become complete disciples for the glory of God.
Jesus calls people to be active, passionate followers of Him and doesn't wait until they're adults. Ignite is a place where high schoolers are called to worship their almighty King and be all in for Jesus! Every Sunday night is packed full of games, laughs, power worship, practical and Word-centered preaching, and small groups to connect and sharpen. Throughout the year, there are events, retreats, and even international missions trips (every other year).
Come join us on a Sunday night, and Ignite your passion for Christ!
---
UPCOMING EVENTS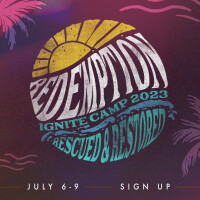 IGNITE CAMP - The high school ministry of Summit Point Church invites you to travel with us to Lake Williamson in Carlinville, IL on July 6th - 9th for four days of camp that you will not want to miss! All of the details you need to know can be found below.
.:Departure and Return: We will be meeting at Summit Thursday, July 6th at 1:00pm. We will return to Summit on Sunday, July 9th between 3:30pm and 4:00pm.
.:Cost: $275.00 (includes day-trip to Six Flags)
.:Where we are staying: Lake Williamson Christian Center

.:What to bring: Bible and a pen, sleeping bag or bedding, pillow, toiletries (including soap and shampoo), medications, swimsuit (one-piece or tankini), shower towel, beach towel
.:Optional to bring: Snacks, sunscreen, bug spray, spending money (The registration fee covers all meals and activities. Students will only need money for shopping and snacks.)
.:Forms Needed: An event participation form will need to be filled out for every student.
.:Questions: If you have any additional questions, please contact Katie Minehan in the church offices at 309-713-1700 or email Katie at
---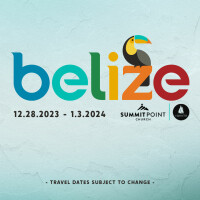 BELIZE MISSION TRIP - In conjunction with Thirst Missions, we will be partnering with local churches in Belize for the purpose of glorifying our Great Savior by serving and reaching communities with the Good News of Jesus Christ.
This will be accomplished in various settings ranging from helping lead a VBS and youth outreach events to mercy ministries.
Belize Parent & Student Info Meeting: Sunday, June 25th - Time TBD
Date of Trip: December 28th - January 3rd (dates may shift a day or two)
Partnering Organization(s): SPC will be partnering with Thirst Missions as well as local churches in Belize.
Team Leaders: Pastor Mitch Tucker and Katie Minehan
Cost of Trip: This will be discussed at the meeting on June 25th. (The balance can either be paid personally, or you can send out support letters to help cover the balance of your trip expenses. We will assist in providing resources to help you in sending out your support letters.)
Payment Schedule
Application and $200 deposit due by July 25th, 2023
Total amount including support due by December 1st, 2023
REGISTER FOR BELIZE MISSION TRIP
---
RESOURCES