IGNITE MEETS ON SUNDAYS 6:45PM - 8:45pM
EXTENDED HANG-OUT 8:45PM - 9:30PM
Ignite seeks to partner with parents to lead students to become complete disciples for the glory of God.
Jesus calls people to be active, passionate followers of Him and doesn't wait until they're adults. Ignite is a place where high schoolers are called to worship their almighty King and be all in for Jesus! Every Sunday night is packed full of games, laughs, power worship, practical and Word-centered preaching, and small groups to connect and sharpen. Throughout the year, there are events, retreats, and even international missions trips (every other year).
Come join us on a Sunday night, and Ignite your passion for Christ!
---
UPCOMING EVENTS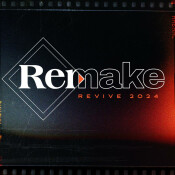 REVIVE - Junior High and High School students, join us for Revive 2024 from February 16th - 18th at Lake Geneva Camp in Wisconsin! Revive is our annual winter retreat for all 7th - 12th grade students. You won't want to miss this awesome time of community and worship! For more information and to register today, visit the website here!
---
RESOURCES