Modeling a Deep Desire for Jesus

The Women's Ministry of Summit Point Church is passionate about coming alongside the women of the church to help build a deeper desire for Jesus. The vision of Summit Point is to build complete disciples primarily through the Sunday morning worship experience and impact groups. Our goal is not to detract from that vision, but to enhance and supplement the purpose of the church.
We want to worship together, to study God's word together, and to face life's issues together.
In order to do that, we provide two opportunities per ministry year to come together as a large group where we worship the Lord through music and God's word. Not only do we worship together at those meetings, but we are intentional about encouraging each other and sharpening one another.

Continuing with that passion, we have study groups twice a year where we study God's word. Each study group includes a teaching time and discussion groups led by a woman who cares for the members of the group through prayer and encouragement. We laugh together, share with each other, comfort one another, and ultimately seek to glorify the Lord side by side.
Our hope and prayer is that, whether involved in the large group time or the study groups, each woman will leave different than she came – closer to the Lord, closer to each other (Romans 15:5-6 ).


UPCOMING AND CURRENT EVENTS
---

WOMEN'S STUDY: UPSIDE DOWN KINGDOM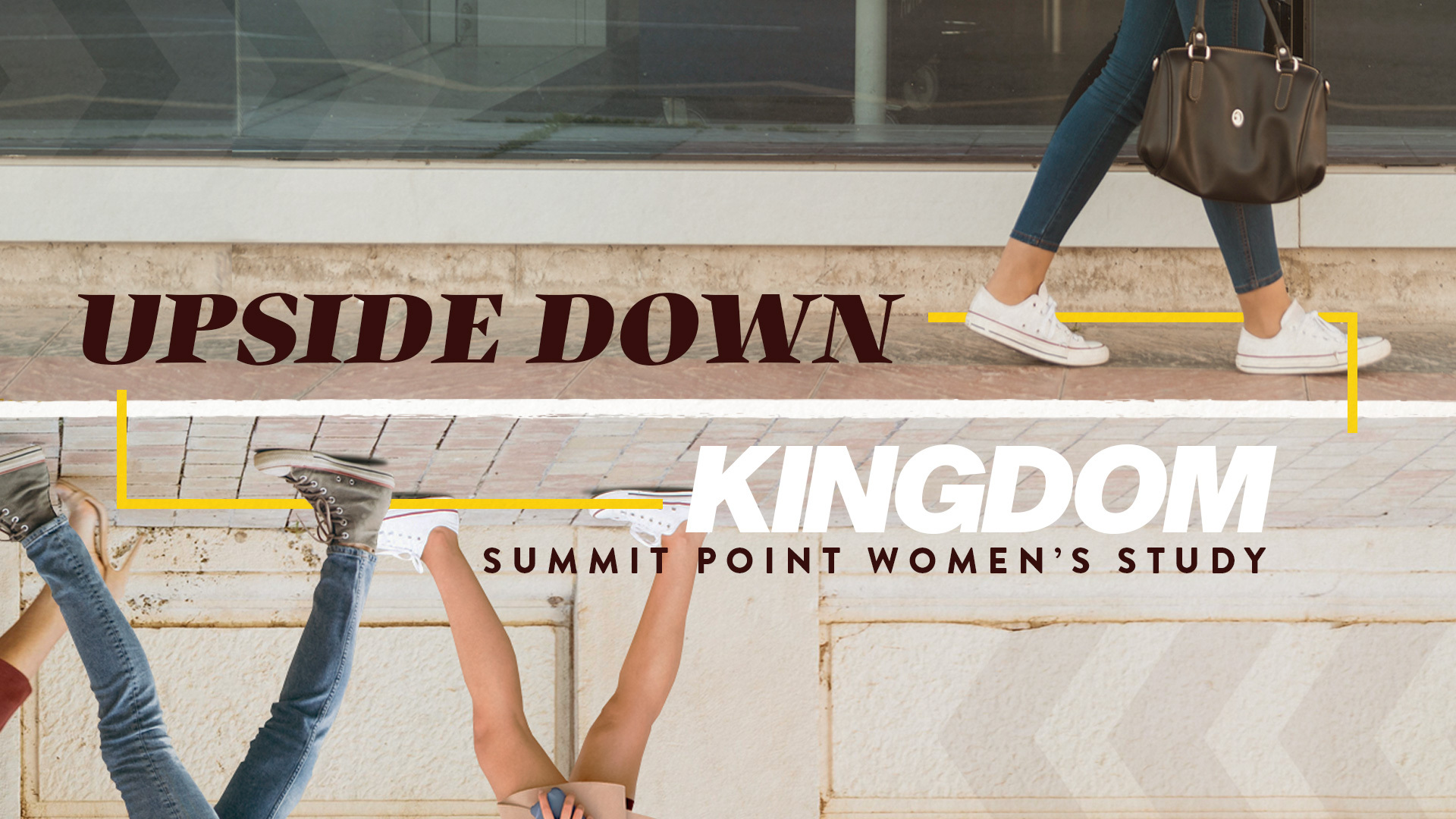 With the Lord, everything seems upside down from what the world teaches. Or is it the world that's upside down? Please join us starting Wednesday, February 10th for this 5-week study where we will dig deep into Romans 12 to see what the Lord wants to turn right side up in our lives. The AM study will be from 9:15-10:45 and includes childcare. PM will be from 6:30-8:00. Both livestream and in person will be available. This study is free. See you there!
REGISTRATION FOR THIS STUDY IS CLOSED, BUT WALK-INS ARE WELCOME


RESOURCES
You can listen and download resources from past studies below: