Fuel & FUSE MEETS WEDNESDAYS 6:30PM - 8:15PM
FUSE ALSO MEETS DURING THE SUNDAY SERVICES AT 9:00AM, 11:00AM, AND 4:30PM


Our Junior High ministry seeks to build on-fire followers of Jesus in 5th-8th graders. Every gathering is powerful, worshipful, age appropriate, and a ton of fun. Come join us as we go after God with all that we have!
---
UPCOMING EVENTS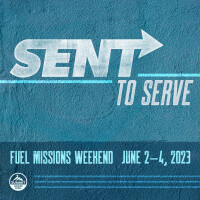 SENT - SENT is our Fuel (7th & 8th grade) mission trip to reach others with the hope and light of Jesus Christ. In John 17:18, Jesus prays to the Father, "As you sent me into the world, so I have sent them into the world." We are calling students to join us in the mission of bringing glory to God through serving others.

During SENT, we seek to partner with local ministries and outreach programs that provide a service to the surrounding Peoria area. We also look to help people in need both inside and outside our church. These projects vary from manual labor to preparing a meal, cleaning, and talking with people in need.

This trip will be overnight, and we will have training and teaching elements throughout. We want students to grow in their understanding of where God has given them a passion, gifting, and how they can make a difference for the Lord locally!
WHO: Fuel Students (7th & 8th grade)
WHEN: Friday, June 2nd @ 1:00pm - Sunday, June 4th @ 12:15pm
COST: $70
Registration is now closed. If you would still like to sign up, you can call the church office to speak with Jordan Grusy.
---
RESOURCES



FUSE: This is our 5th-6th grade group - the younger half of our Junior High ministry.
FUEL: This is our 7th-8th grade group - the older half of our Junior High ministry.