Fuse & FUel MEETS WEDNESDAYS 6:30PM - 8:15PM
FUSE ALSO MEETS DURING THE SUNDAY SERVICES AT 9:00AM, 11:00AM, AND 4:30PM


Our Junior High ministry seeks to build on-fire followers of Jesus in 5th-8th graders. Every gathering is powerful, worshipful, age appropriate, and a ton of fun. Come join us as we go after God with all that we have!
---
UPCOMING EVENTS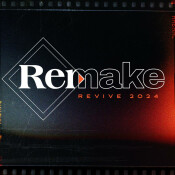 REVIVE - Junior High and High School students, join us for Revive 2024 from February 16th - 18th at Lake Geneva Camp in Wisconsin! Revive is our annual winter retreat for all 7th - 12th grade students. You won't want to miss this awesome time of community and worship! For more information and to register today, visit the website here!
---
RESOURCES



FUSE: This is our 5th-6th grade group - the younger half of our Junior High ministry.
FUEL: This is our 7th-8th grade group - the older half of our Junior High ministry.