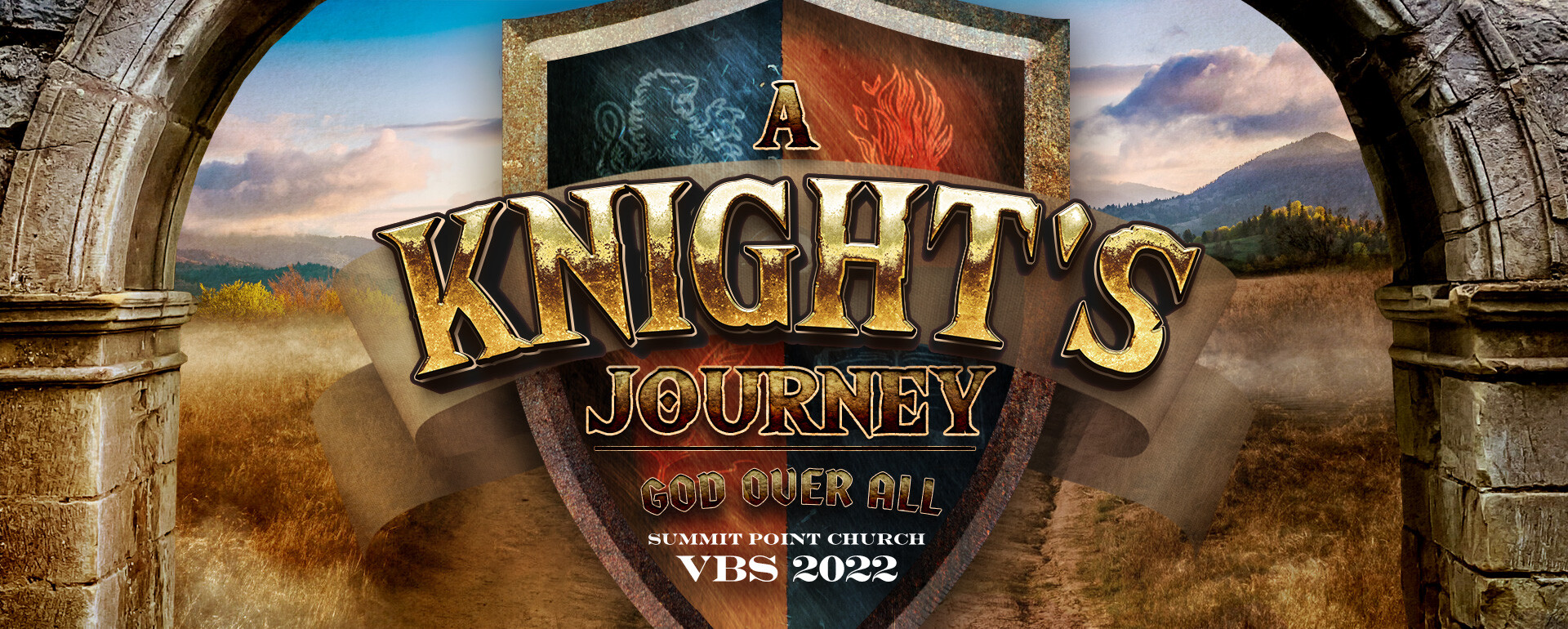 VBS 2022 is here! Registration is now open for your Pre-K through 6th Graders and for volunteers.
Join us from 6:00pm-8:30pm the nights of July 18th – 21st for A Knight's Journey!
We serve a sovereign King! Our God is over everything and can do anything, and even when He doesn't do what we think is best, we can worship knowing He has a plan that we can trust. As we come to know Him more, He grows our character so we can become bold Knights in His Kingdom. As He grows us, we learn to obey Him, listen to Him, trust Him, and stand for Him.
Day One // Obey: Jesus Blesses
Day Two // Listen: Jesus Warns
Day Three // Trust: Jesus is Present
Day Four // Stand: Jesus is Around Me
VBS is filled with powerful worship, impactful teaching and small group time, crafts, games, and snacks! You do not want to miss it!
Register your children to attend VBS / register to volunteer here!
There's no longer multiple links for child vs volunteer registrations. This single signup link is used for both and can be filled out with either one or both selections at the same time for everyone!
Volunteer Information:
Mandatory Training will be held Sunday, July 17th at 6:15pm. If you are unable to attend, please email to let the staff know.
If your children are younger than Pre-K, you may sign them up for childcare when you register yourself to volunteer.
Dinner will be served for volunteers and their families starting at 4:45pm. If you are going to join us for dinner, make sure to sign up on your volunteer registration form for how many portions you will need.
If you have any questions, feel free to call the church at (309) 713-1700 or email Elissa Hodel at .